Contemporary Art Sculpture

by

Frederic Lanovsky

. Pop Art Sculpture and

Modern Art Sculptors

. Artists of

Contemporary Sculpture

.


f@lanovsky.com
Frederic Lanovsky's imagination is endless.
His work skillfully transports the viewer into his world, a fascinating
space where the viewer is immersed in the transformative experience
of art with a message that is both immediate and accessible.
Frederic Lanovsky creates Pop art on a monumental scale. Contemporary art have always been his pasiion.
His statues are made with resin and fiberglass.
The story began many moons ago… Frederic lanovsky was born in Cannes on the French Riviera in 1965. Surrounded by the beautiful scenery of the Mediterranean Sea and the high cliffs drowned in the warmth of the sunbeams, his childhood was nothing short of eternal bliss. He was 5 years old when he discovered his passion for drawing. From that moment on, his aspiration to become a contemporary artist never leaves him and by the time he turns 19, he enrolled in the " Beaux Arts" which is the most prestigious Art school in France.
Frederic Lanovsky moves to Paris to work as a colorist in fashion. In his free time, he paints watercolours and starts to create his first small sculptures. His palette of bright colors emerges and in the "City of Lights" his inspiration becomes evident. Three years later, he returned to his beloved South of France where he decides to settle.
As a sculptor, Frederic Lanovsky has kept his fantastic way to express himself by letting his imagination go wild…
He likes space, movement and volume. Without restrains, he creates joyful and oversized sculptures. His characters are whimsical, full of life in the sense that they will transport you to a different dimension. Looking at his artwork, you might want to let yourself be swept away into his imaginary world. Let yourself be rocked by the sweetness of his sensitivity, admire the smiling faces of each of his creations which will lead you to believe that life is worth living.
His sculptures reflect his candid way to always see life on a positive note. Their colors are vibrant and exquisite. They make you feel "Alive"… They literally grow on you and touch your soul.
Frederic's talent does not go unnoticed. We can now see his colorful sculptures all around the world. It is impossible not to recognize his style. From Europe to the US, you may see one of his monumental statues pop up in galleries, children's hospitals, hotels, museums, airports, amusement parks, schools or around the street corner of a charming country village of France.
As a contemporary artist, Frederic Lanovsky, never stops creating. He also spends a lot of time drawing. A touch of china ink and his watercolours become sophisticated and refined.
Frederic Lanovsky is a sculptor and creator of happiness.
His passion for life can be found in his art. He often loves to display his sculptures in places not necessarily art related so that everyone gets a chance to enjoy it.
His life has been a fantastic adventure so let's continue this endeavor forever and ever…

f@lanovsky.com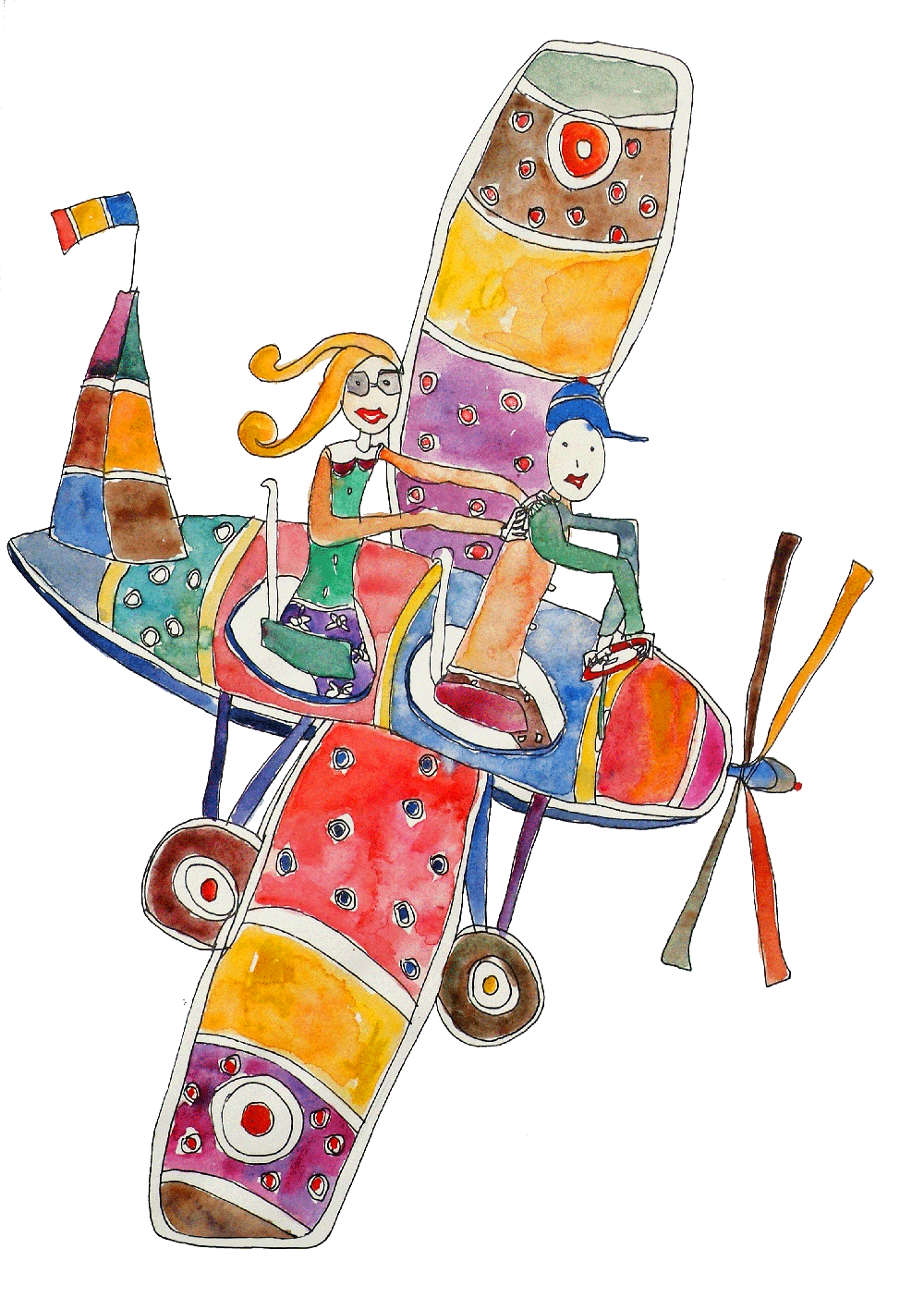 f@lanovsky.com